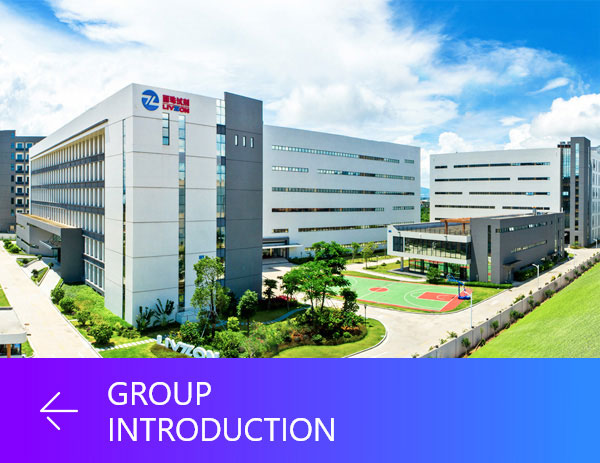 Profile of Zhuhai Livzon Diagnostics Inc.
Zhuhai Livzon Diagnostics Inc. (hereinafter referred to as "Livzon Diagnostics") was established in 1989. It is the first high-tech subsidiary of the listed company, Livzon Pharmaceutical Group (A-share and H-share listed company), who specializing in in-vitro diagnostics in research, developing, manufacturing and marketing of diagnosis products and automation equipment. Livzon Diagnostics is one of the earliest in vitro diagnostic products manufacturing enterprises in China, a national high-tech enterprise.

Livzon Diagnostics has established many technical platforms such as Enzyme-linked Immunoassay, lateral flow chromatography, Microorganisms testing, Molecular testing, Multiple-detection Immunoassay, Single-test Chemiluminescence immunoassay, Mast Cell Degranulation Test for Allergy, etc. Meanwhile, Livzon Diagnostics also has fully automatic equipment development capability. The products cover many disease areas such as infectious diseases, respiratory infection, tumor marker detection, drug concentration monitoring, autoimmunity, allergen detection, and blood safety. Therefore, Livzon Diagnostics has high market share in respiratory infections, infectious diseases, and drug concentration monitoring with market share as high as 50% -90%.

Zhuhai Livzon Diagnostics Inc. has equipped with its industrialization base for Research and Development, Production and Office use, which covers an area of more than 23,000 square meters, construction area of more than 44,000 square meters, including 6000 square meters for Research and Development, which attracts professional elite talents from Laboratory Science, Biological engineering and many other fields. Zhuhai Livzon Diagnostics Inc. owns 5 Research and Development teams spread in 3 Research and Development centers, which located in Zhuhai, Shanghai and Suzhou city. The total Research and Development personnel accounted for nearly 20% , meanwhile the annual Research and Development investment reaches more than 10% of Sales Revenue. Beside its independent Research and Development, Zhuhai Livzon Diagnostics Inc. has established long-term successful cooperation with many first-class International Biomedical Enterprises such as Fujirebro from Japan, Siemens in Germany, and MP company (USA), which has enhanced its comprehensive service capabilities. Zhuhai Livzon Diagnostics Inc. has won the title of honor as "National High-tech Enterprises", "In vitro diagnostic Engineering Technology Research Center of Guangdong Province ", "Guangdong Provincial Enterprise Technology Center", "Innovative Enterprises of Guangdong Province " and the national "Post-doctoral Research Station". With a complete quality management system in production, Zhuhai Livzon Diagnostics Inc. has well achieved the national GMP certification, GSP certification and ISO13485/ISO9001 certification.